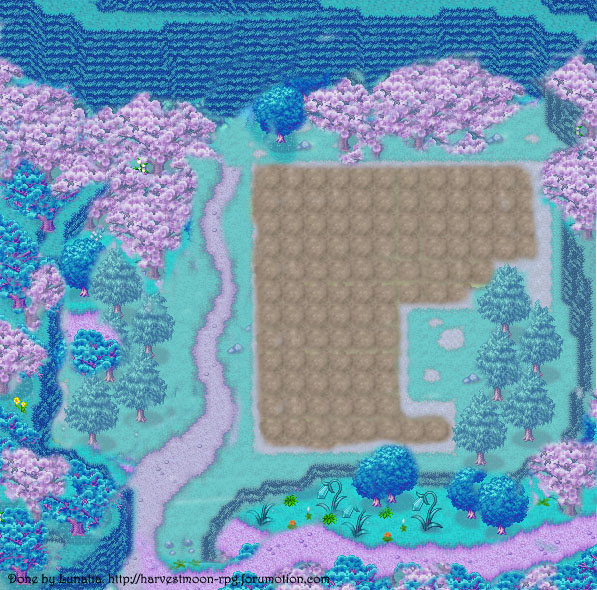 Description:
This is a piece of land inside the mine which has been use as a farming land.
The land in the mine is fertile thanks to the minerals in the soil.
Season crops:Any crops of any season(must be suitable with current season it is in now)
Other:
The selling price of the products will be higher than the garden and slightly higher compared to the farmland.
If the player plant Spring crops here, the price will be doubled.

How to farm here?
The player would need to rent the piece of land.
each square will cost 400G per week.